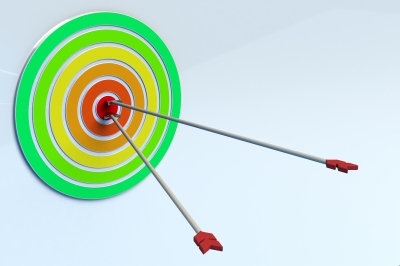 In the past few years, we have purchased over 100 houses. Good, but not that amazing. What many do find amazing is that all of these houses are within 4.5 miles of our office. Not only that, but we coach about 25 other business in our local market to all do exactly what we do! We believe in a world of abundance, not in competition.
If you want to be successful in your real estate investing career, no matter what your goals, pick a target area to buy in and specialize in that area. We are the "face" in the areas where we buy.
A specific focus offers you many advantages:
You save money on marketing with the ability to market many layers deep.
You save time by not driving long distances to maintain your properties.
The locals constantly see your signs in neighborhood yards.
You meet many of the same neighbors again and again at open houses.
You become the expert on pricing, home owners association regulations and problems, builder construction issues, many things that only the neighborhood "expert" would know.
The familiarity when the neighbors begin to know you and see your presence over and over gives them the confidence to call you when they want to sell or buy. A large part of our business comes from these referrals.


Here are five important things for you to consider when picking a neighborhood:

1. Price. What price point are you comfortable owning? Starting out, we bought $80,000 to $100,000 houses for a couple of reasons. First, we considered how much payment we could afford if/when the house was vacant. Second, I wrongly believed this was the price point for the majority of the rental market.

2. Schools. Go where the good schools are. Most buyers are families with children. School district is a determining factor in housing purchases through a large portion of most peoples' lives. Even if a buyer doesn't have children now, good schools (or bad ones) will play a large part in their resell values.

3. Age. Especially when just starting out, you are better off buying houses no more than 10 years old. Why? Maintenance costs. 15 years and older homes require new roofs, heating and air systems, appliances, updates. It's only now, 6 years into investing, that we buy older homes and can afford the money to face lift and update these properties.

4. Location. Vicinity to your office or home. I started by working out of my home office. I didn't have time to drive a 45 minute radius learning areas and price points. So, I picked 3 neighborhoods near my home to focus on, including the one I lived in! That way, I had only 3 areas to learn, to keep my eye on, and to drive through. Once you own a property, there is a lot of driving by to check when it's vacant; is it locked up, are the lights off and the thermostat correctly set, are there flyers in the flyer box, are the signs still there and standing, does the yard need mowing. The closer they are, the more needed attention you can give them.

5. Characteristics. Most families are looking for 3+ bedrooms and 2+ baths. Condo communities are easy to buy in but come with unknown Home Owners Association dues (that can be raised or assessed at any time) and are not as desired by families which limits your resell ability. Common questions we get from prospective buyers/renters are: how many bedrooms and baths, how big is the yard, is it fenced, is it near shopping and schools.

Where will you focus?