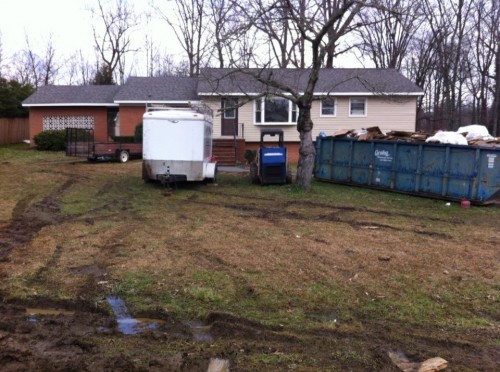 As real estate investors, we provide a tremendous service to many people in our communities, but we often get a bad rap. Why is that? Well, as a group, we haven't done a very good job getting the word out about the benefits we bring into neighborhoods; you hear most often from people who are unhappy; and bad news seems to be what sells for the media. Add them all together and you can see why, often, what people hear about real estate investors is the problems caused by the few unscrupulous ones.
Being the person in our company who does most of the online marketing, I'm constantly striving to let people know who we are and what we can do for them. In thinking about it, the impact we make is pretty extensive! Here are some of the ways I've come up with on how we investors benefit our communities. They are, in no particular order of importance:
1. We buy houses from sellers who want or need to sell.
In doing this, we help sellers move on with their lives and keep property values up as we reduce the number of for-sale properties on the market.
2. We buy run down, abandoned, vacant, and foreclosed properties that the average home buyer doesn't want to purchase.
Keeping vacancies and the number of for-sale properties low, bringing up neighborhood values, and keeping crime and rodents from moving in.
3. We renovate properties to sell.
In doing so, we increase neighborhood values by improving the overall appearance of the area. Some properties need only a minor face lift, but we also purchase extremely run down homes in nice neighborhoods and put in significant time and money to fix them up. It's not uncommon for neighbors to drop by during the renovating process to thank us for what we're doing.
4. We sell properties at a good value to buyers.
Because buying and selling houses is our business, we want our properties "sold", not "for sale". We fix them up to a point where they are attractive and desirable to buyers, then we list them for less than full retail so that they sell quickly. Our buyers receive quality homes at a great value.
5. We provide quality, safe, affordable housing for tenants.
Investors provide housing for a large segment of their communities, housing for those who are unable or don't want to own a home of their own.
6. We employ a lot of people.
contractors
sub-contractors – electricians, plumbers, dry wall installers, framers, roofers, painters
HVAC contractors
landscapers
appraisers
inspectors
exterminators
real estate agents
lenders
title companies
insurance agents
attorneys
carpet cleaning companies
house cleaning companies
marketing companies
accountants
CPAs
and more
7. We support both small businesses and the big box stores.
Because we buy A LOT of materials from local hardware and supply companies.
8. We provide great financial returns for investors who want to be involved in real estate.
Many people want to invest in real estate, but don't want to put in the time to own or manage their own properties. We offer returns on their funds secured by a tangible asset, real estate. We offer investors much higher rates of return than they can receive from banks, CDs, or their 401k.
When we come into a neighborhood, all the residents benefit. What can you add to the list?